The African Leadership Academy was established in 2004 and is located in Johannesburg, South Africa. It is a school for 15-25 year olds from all 54 African nations, concentrating on the study of leadership, entrepreneurship and African studies. Its Global Advisory Board includes businessman Tunde Folawiyo amongst its patrons. The aim of the Academy is to transform Africa by identifying, developing and connecting Africa's next generation of leaders. The Leadership Development formula consists of three key elements:
Potential
The African Leadership Academy comb Africa looking for young people with leadership potential, entrepreneurial spirit, a sense of community mindedness and a passion for Africa.
Practice
Students complete an intensive programme of intellectual growth and leadership development.
Opportunity
Students are guided by a powerful network on the road to leadership.
20 year old Khaoula Morchid has benefitted immeasurably from studying with the Academy.  Born and raised in Marrakesh, Khaoula was an exemplary student who always came first, not just in her class and in her school, but out of all of the schools in her region.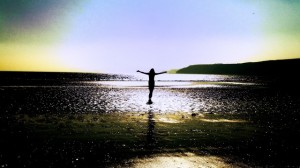 Khaoula saw a poster for the African Leadership Academy, applied to join, and after a selective admission process, received a place.  She left Morocco to study with the African Leadership Academy in 2011. By studying a rigorous curriculum she developed her entrepreneurial skills and held various leadership positions including chair of the Academy's student government and CEO of a student run enterprise. She was presented with numerous awards from the Academy including Most Outstanding Entrepreneurial Leadership Journey, Self Leadership Award and The Best Mathematician Award in 2012 and 2013.
Keen to share what she learned at the Academy with young people at home, Khaoula set up Future Moroccan Entrepreneurs when she was aged just 18. The vision of the group was to inspire and help young people to make a positive change in their own societies. In this way, Khaoula has passed on what she has learned not only to citizens of her own country, but to several other countries including Libya and Egypt as Future Moroccan Entrepreneurs expand across North Africa.
Khaoula's success story is just one of many: a testament to the good work of the African Leadership Academy and one close to the heart of Global Advisory Board member, Tunde Folawiyo. For more information on this African entrepreneur and philanthropist, take a look at the image pins from Tunde Folawiyo.