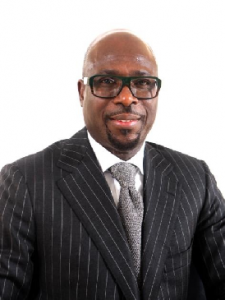 Tunde Folawiyois a Nigerian entrepreneur, philanthropist and respected figure in the energy sector across Africa. Folawiyo is the CEO and Group Director of the Yinka Folawiyo Group of Companies, a vibrant conglomerate with global business interests including oil and gas, real estate and agriculture among others. As the current Vice President of the Nigeria Association of Indigenous Petroleum Explorers & Productions, Tunde Folawiyo continues his mission to aid in the expansion Nigeria's indigenous petroleum industry. The support he has garnered through these roles have proved invaluable in accomplishing this goal.
During his career as CEO of the Yinka Folawiyo Group, Tunde Folawiyo founded Folawiyo Energy Ltd., a subsidiary. In Lagos in 2004, the company began construction of a "world class" petroleum storage facility, one that is currently responsible for the throughput of approximately 30% of premium motor spirits in Nigeria. Tunde Folawiyo has led several initiatives to further the exploration of Africa's energy sector. Today, he remains one of the continent's leading supporters of this lucrative industry.
Tunde Folawiyo is a highly regarded scholar in his native Nigeria. He frequently devotes his time to encouraging the development of Africa's education system. Tunde Folawiyo currently sits on the Global Advisory Board of the African Leadership Academy, a Pan-African institute dedicated to instilling economic growth, political stability, and the eradication of poverty and diseases throughout the continent.
Tunde Folawiyo has long harboured a passion for education. He attended grade school and secondary school in Lagos before travelling to England to attend the London School of Economics. After acquiring a Bachelor of Science degree in Business, Tunde Folawiyo went on to earn a Masters in Law degree from the same institution in 1985. After returning to Nigeria upon completion of his schooling, Tunde Folawiyo began a career in law and practiced for several years as part of the Messrs Ogunsanya & Ogunsanya law firm before resigning to assume his role as CEO of the Yinka Folawiyo Group in 1989.
Tunde Folawiyo's philanthropic efforts are widely acknowledged throughout the world. As an esteemed Fellow of the Duke of Edinburgh's World Fellowship, a global network of dedicated philanthropists focused on youth development, Tunde Folawiyo continues to foster a devotion to the advancement of tomorrow's future leaders. As one of the continent's foremost proponents of education, Tunde Folawiyo currently sits on the governing councils of Crescent University and Lagos State University, two institutions he holds in high regards to this day.