As Africa's leading institution for young entrepreneurs, the ALA continues to inspire students throughout Africa and beyond. The school has long sought to provide a nurturing learning environment for those showing true passion for the continent of Africa. Tunde Folawiyo and countless others with high hopes for the continent may regard the ALA as one of its greatest chances for future success.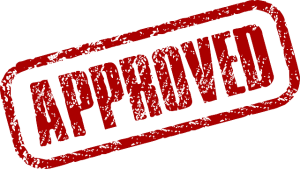 The ALA employs a rigorous admissions process to best sift through the growing number of applicants each year. As an organisation, the ALA seeks to educate not only the brightest of students, but also those who possess the greatest determination to forge true impact throughout African continent. Through courage, innovation and unwavering initiative, students of the ALA may go forth to improve conditions for the communities that have long nurtured them.
The first round of the ALA selection process begins in September. With over 4,000 applicants to select from, the ALA must use a variety of criteria to aid them in selecting the most outstanding students from across Africa. The extremely competitive selections employ a test of short questions, essays and academic transcripts proving great academic success. This portion of the selection process spans the months of September, October and November.
The month of January will see almost 400 finalists selected to participate in Finalist Weekends throughout the continent. During these events, finalist will be require to complete a series of examinations including written test exams, participation in exciting group activities and personal interviews with the academy's admissions team. Teacher recommendations will also be expected at this point.
During the month of May, ALA admissions staff will select only 100 from its pool of thousands of applicants to be granted entry into the academy. Finalists will be notified of their application status by the end of May. While the African continent is home to an enormous number of bright, young minds, space at the academy is limited. Although many will not qualify for acceptance, there are a variety of other ways to become involved with the ALA and its mission for a brighter Africa. Tunde Folawiyo and others may continue to be inspired by the determined young people seeking to improve conditions for themselves and the communities that surround them. Their efforts will undoubtedly forge a great impact in the fight for a more prosperous Africa in the decades to come. For more information about his contributions to Africa and the ALA, view Tunde Folawiyo online CV.