Continuing our series on the African Leadership Academy, we look at the accomplishments of one of the Academy's brightest students, Gift Nyikayaramba.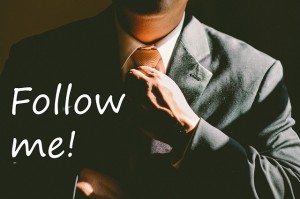 Born in Harare, Zimbabwe, Gift played a fundamental role in teaching and mentoring his fellow students during his third year of high school; Zimbabwe had suffered a serious economic downturn and most of the schools science and maths tutors left.
During his time with the African Leadership Academy, Gift was awarded second prize out of 20,000 participants competing in the Southern African Science Olympiad. He was also the recipient of the prestigious Robertson Scholarship, enabling Gift to study at Duke University as well as the University of North Carolina.
As one of two student speakers in attendance at the GE Africa Ascending Event in 2004, Gift spoke alongside luminaries such as Alhaji Dangote, President John Maham and Mo Ibrahim, presenting his solar cell renewable energy project. Gift has also interned with IBM and McKinsey and Company.  After graduating from Duke University, Gift Nyikayaramba plans to continue his studies and further his knowledge and research in the solar energy fields, giving him the potential to make a dramatic impact upon the mounting energy crisis on the African continent. In his talk at the GE Africa Ascending Event, Gift addressed the issue that some 550 million Africans do not have power, the vast majority of the continent lacking access to electricity. Speaking of his childhood in Zimbabwe, Gift spoke of electricity outages going from an hour or so in his early years, to weeks without power as demand for electricity snowballed. When he moved to South Africa to attend the African Leadership Academy, Gift joined Greendome, an organisation targeted at raising awareness about energy issues on campus, as well as developing renewable energy solutions on a small-scale. There Gift gained a better awareness of the challenges faced by the African energy sector and it was at this point that he transferred his interest in computers to solar energy projects; he looked at developing organic solar cells, an incredibly versatile energy collector. Gift is now gearing his work towards producing low cost electronics which use electricity more efficiently as well as energy technology itself.