The African Leadership Academy is an organisation committed to promoting the continent thorough educating African youths to serve as future leaders in business, politics, the sciences and other fields.  The residential secondary school, located in Johannesburg, South Africa, was founded in 2004 and opened in 2008, with a first class comprised of nearly 100 students. The school's curriculum includes academic subjects typical of secondary education supplemented by a two-year program of African Studies and entrepreneurial leadership.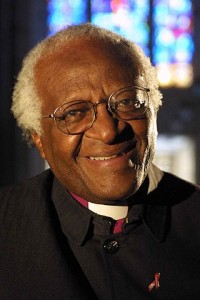 ALA founders began their venture with the launch of Global Leadership Adventures, a project facilitating study abroad and summer service projects for students in high schools all over the world. The organisation twice hosted Archbishop Desmond Tutu to speak about the effect of Apartheid. Other world leaders and Nobel Prize winners have also been invited to speak to GLA students. The programme's initiatives, where students work in schools or do other service projects while learning new languages and having cultural experiences, have received global attention and attracted participants from over fifty countries.
Since its opening, the African Leadership Academy has pursued its goal of producing graduates who can improve the future of Africa. Through its competitive application process, the ALA is able to identify students with a high potential to contribute meaningfully to the community. Graduates have gone on to the world's most prestigious universities, including Yale, Harvard and Oxford. The organisation's website states that their graduates have been awarded a total of over $35 million in scholarships. Opportunities the ALA provides to prospective students include a two-year, pre-college programme, a gap-year programme, and a summer programme for students from all over the world.
A large majority of ALA students require financial aid, and the school actively seeks contributions for scholarships from individuals, as well as through crowd funding efforts coordinated via their website. The school maintains a Global Advisory Council, composed of internationally-based leaders in education and business, who assist in direction, curriculum planning and other organisational efforts for the school. Members of the Global Advisory Council include Carly Forina, the former CEO of Hewlett-Packard, Patrick Awuah, the founder and president of Asheshi University in Accra, Ghana, and Tunde Folawiyo, a prominent Nigerian business leader Tunde Folawiyo. The strong support that the ALA provides for its students continues even after graduation, through leadership mentoring and connections with entrepreneurs and leaders from all over the world.