The African Leadership Academy is now expanding its campus to meet the needs of Africa's future leaders. Under the stewardship of its director, Tunde Folawiyo, the Academy continues its work to encourage the youth of Africa to engage with those around them, and to look ahead to a more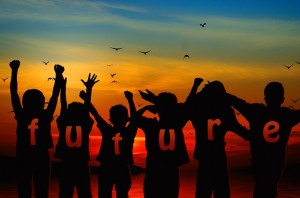 connected Africa and the possibilities which that brings. The latest amendment to the academy to facilitate this positive goal has been both physical and functional: to enhance the campus through a new, vibrant and welcoming dormitory.
As the focal point of everything the African Leadership Academy does, the campus is situated in South Africa's largest city, Johannesburg. There, students from around Africa come to learn leadership techniques and to network with one another from a pan-African perspective, as the Academy helps to foster these leadership skills through initiatives such as the Anzisha Prize.
The new dormitory has been designed to both provide new facilities for existing students, and to increase the capacity of the Academy to enrol new students. Construction of the dormitory began on June 20, 2014, and is expected to be completed in time for enrolment in August 2015. The design of the dormitory was created and supervised by staff, faculty and students of the Academy. It will add a further 96 students to the Academy's student population while also offering a range of new recreational facilities and study spaces for these students to use during their time at the Academy.
For those who take advantage of the Academy's increased capacity, they will have at their disposal a number of excellent programmes designed to foster their communication and leadership skills. This includes the Global Scholars Programme which allows students from outside of Africa to also experience the transformative expertise of the Academy's teaching staff. The staff at the Academy are of the highest quality and continue to help produce Africa's next generation of leaders under the stewardship of its director, whose commitment to education and youth development is summarised succinctly in this biography about Tunde Folawiyo.
The African Leadership Academy aims to continue this expansion so that it can offer a larger number of places to more students from around Africa, and the rest of the world. This will facilitate the Academy's continual positive influence in promoting ideals of international community and cooperation, placing them at the centre of future world and business leaders, and the resulting policies which they create.