Throughout its rich history as one of Africa's foremost institutions for learning, the African Leadership Academy has continued to implement new initiatives to further serve Africa's next generation of young leaders.
Through a vigorous curriculum, an active student life and the support of dedicated staff, students of the ALA may one day thrive as spearheads of social change throughout Africa. Advocates for the academy, like Tunde Folawiyo and millions of others, may find the work of the ALA to be some of the most promising for the continent.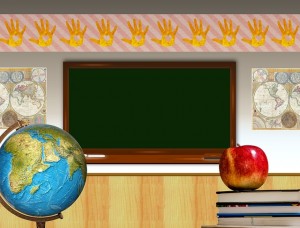 In its efforts to provide an exceptional learning experience for students, the ALA has recently become part of the Global Online Academy, a special online community consisting of 50 international institutions including Eton College, Dalton School, King's Academy and HK International School.
More than 900 students from four continents take online courses ranging from Abnormal Psychology to Gender Studies. It is GOA's goal to break the barriers that some students encounter when learning. Through their new coursework, students will gain a variety of new skills that will lead to an enhanced sense of leadership in the future.
The new initiative will see eight ALA students embark on classes like Game Theory, Poetry Writing, Fiction Writing and Human Rights & Genocide during the 2014/2015 academic year. Coursework is designed by teachers from GOA member institutions and set to the high standard of teaching for which the schools have become widely recognised. Through their participation, GOA students will surpass high school requirements and engage in electives that spark new thirst for learning.
As technological advancements continue to forge an impact on fields like academics, online learning has become a wonderful source for the sharing of ideas between both teachers and students alike. In a statement, GOA coordinator Molade Osibodu has told of the ALA's excitement to be able to offer these new opportunities to its students, as it allows an enhanced exposure to varying coursework that may otherwise be unavailable at the ALA.
Through the programme, ALA students are also able to connect and interact with other students across the world, raising awareness of their mission, goals and programmes such as the academy's Global Scholars Program. These initiatives will undoubtedly prove a major benefit to students throughout the African continent.
With the continued support of millions of advocates like Tunde Folawiyo and countless others across the world, the ALA will maintain its commitment to providing a superior learning experience for the future leaders of Africa.