Throughout its history as one of Africa's foremost institutions for learning, the ALA has sought to educate the continent's bright, young minds in hopes of forging a significant impact upon the future of the region. Through a rigorous curriculum, an active student life and a stimulating learning environment, the ALA seeks to provide its hopeful students with the tools needed to become active, successful leaders in the years to come. Anzisha Prize remains one of the ALA's most distinguished awards, seeking to inspire young people to develop and implement solutions to Africa's various social challenges. Tunde Folawiyo and other supporters of the ALA and its mission may regard the Prize as one of the most useful initiatives in unlocking the potential of the continent's most promising students.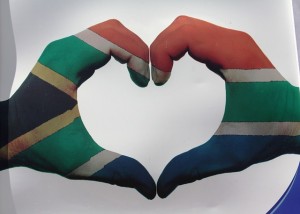 Anzisha Prize was born out of a need for young entrepreneurial leaders to assist in tackling the various issues facing the African economy. In addition to creating jobs and driving these economies, the ALA's young leaders are encouraged to involve themselves with a variety of social issues faced by their respective communities. It was the organisation's belief in youth-led change that inspired the Prize.
Students must submit to a variety of criteria before consideration for Anzisha Prize. The Award is open to only those between 15 to 22 years of age. Hopefuls must also prove that their project or business is running in order to be considered, as the Award is meant to honour youth who have taken significant steps to forge an impact on the advancement of communities within Africa. Business and projects are to be judged on the following criteria in order be considered for Anzisha Prize.
Impact: A young person's venture must demonstrate a clear, positive social impact
Ingenuity: New approaches and initiatives must be taken to ensure adequate solutions to the issues facing African communities
Scalability: A student's business or social project must contain potential for growth
Winning an Anzisha prize is merely the first of many steps to come in the wake of earning this prestigious award. In addition to prizes worth over $75,000 USD, recipients will be provided great tools to aid them in their journey for social change. From mentorship to consulting and participating in community events, Anzisha fellows will be subject to great assistance in furthering their ventures. Tunde Folawiyo and millions of other supporters of the ALA's goals may find the tremendously talented young recipients of Anzisha Prize to bring upon a renewed sense of hope in a brighter future for Africa.