As one of Africa's leading institutions for learning, the ALA continues its quest to groom the next generation of bright, African leaders. In recruiting a student population of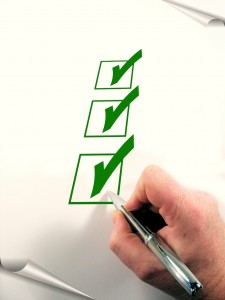 determined young minds, the ALA employs a variety of criteria by which hopeful students must adhere in order to be considered for acceptance. Tunde Folawiyo and others supporting the academy's goals may continue to inspire the continent's young leaders.
To fulfill its Gap Year enrollment, the ALA will seek a group of 17-19 year-old leaders to embark on a rigorous pre-university programme to prepare them for the higher education that lies ahead. This 10-month programme will see students engage in a variety of courses meant to broaden and strengthen their grasp of the issues faced by the African people. Aside from African studies, students will also design and later implement community service projects to aid surrounding communities in need.
ALA traditionally accepts gap year applications within two timelines. Those wishing to attend the programme must complete a challenging acceptance process based on five collective criteria including Leadership Potential, Academic Achievement, Entrepreneurial Spirit, a Great Passion for the continent of Africa and an outstanding commitment to providing public service. These criteria are also used to guide the acceptance process of the ALA's general application pool.
Aside from excellent leadership and entrepreneurial skills, ALA students will be expected to display a high standard of academic success. Applicants are expected to rank highly in their respective classes. The institution's recruitment committee will review applicants' school reports, with selected finalists required to submit an entrance exam.
Entrepreneurial spirit is an imperative quality in ALA students as a great portion of the curriculum lies in the advancement of the African continent. From discussing social issues to strategies to boost the regional economy, ALA students must possess both a determination for a brighter Africa and a will to forge real change throughout – whether by starting a business, providing medical support or establishing a charity. ALA applicants are expected to display a great passion for their communities and the African continent as a whole. There are a variety of ways to become involved in efforts for a brighter future for Africa and students are encouraged to explore their full potential while attending the prestigious ALA.
As one of Africa's foremost institutions for young leadership, the ALA continues to inspire millions of African students with hopes of a brighter future for the continent. Tunde Folawiyo and others involved with the ALA may continue to regard the institution's initiatives as a giant step forward in the fight for a stronger Africa. For more information about life at the ALA, Dailymotion videos of Tunde Folawiyo may reflect his work with the institution.