In order to further its reputation as one of Africa's foremost institutions for learning, the African Leadership Academy remains committed to the utmost educational experiences for its students. Throughout its history, the ALA has encouraged thousands of bright, young African minds to strive toward an improved African for the future. A challenging curriculum, a caring staff of educators and an encouraging learning environment all contribute to the world-class education offered to ALA's valued student body. Tunde Folawiyo and other esteemed supporters of the ALA may encourage the institution's requirements as a method of challenging students toward their highest potential.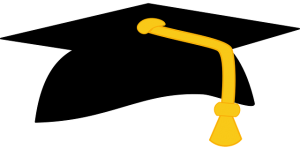 The ALA holds a range of academic requirements in order for students to best understand the totality of the challenges encountered by millions throughout Africa. The institution employs a credits system wherein students must earn a certain amount of credits to merit an ALA diploma. A two-year entrepreneurial course serves as the ALA's flagship course, challenging students to develop the proper mindset, approaches and necessary skills to become entrepreneurial leaders within the continent. A requirement for all students, this course offers participants teachings in economic success, a principle skill for forging a positive impact upon the continent.
ALA students are also subject to a two-year African Studies course meant to educate students in a variety of disciplines. A requirement for all students, this course will expose participants to the various social issues present throughout Africa. A great understanding of the African culture, its strengths, opportunities and government are all necessary requirements for optimal leadership.
In addition to this tailored coursework, ALA students will also embark on two years of math, unless they present an equivalent. English classes are a requirement, as well. From sciences to humanities, students shall also choose additional coursework to ensure a well-rounded curriculum throughout their ALA experience.
In order to advance to the ALA's second-year programme, students must earn a minimum 14 credits within their first year. A minimum 26 is necessary to graduate. Meant to adequately prepare students for what lies ahead at leading universities around the globe, the rigorous curriculum employed by the ALA continues to serve as a great means of encouragement for hundreds of students yearly. Completing these requirements showcases a true will to become a great leader in Africa's future. Tunde Folawiyo and others throughout Africa hoping to foster the exceptional development of the next generation of African leaders may nominate a student to the ALA so they, too, may experience this distinguished learning experience.